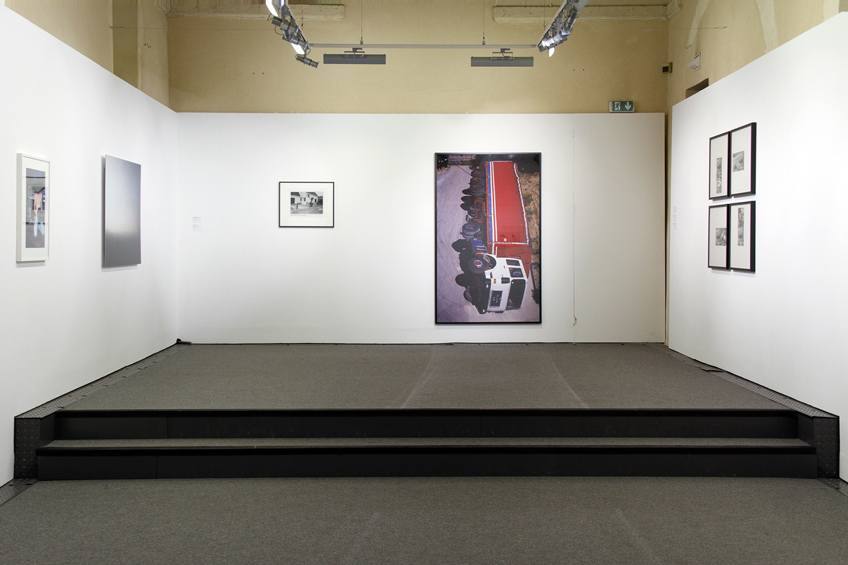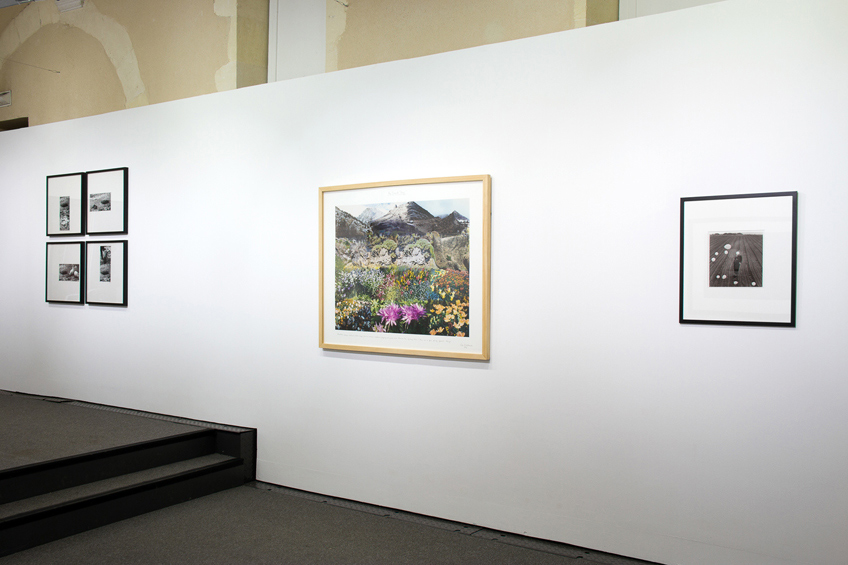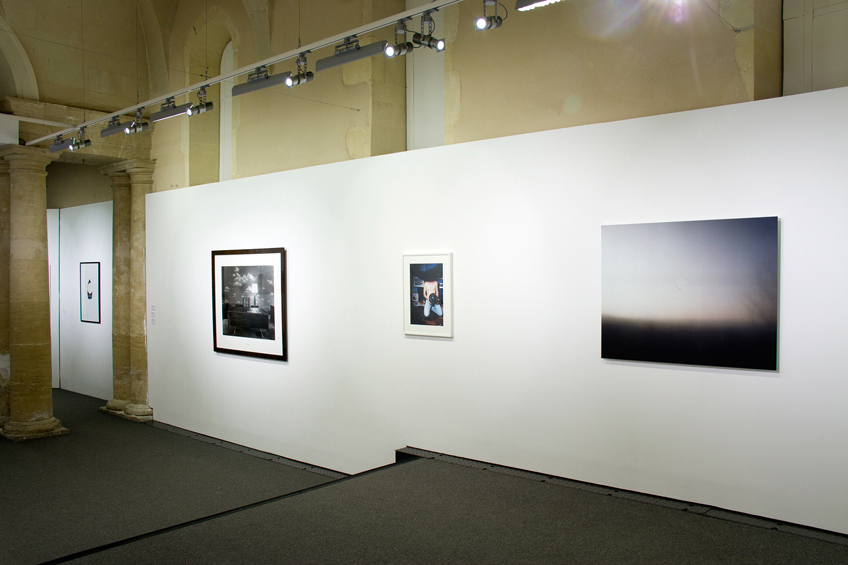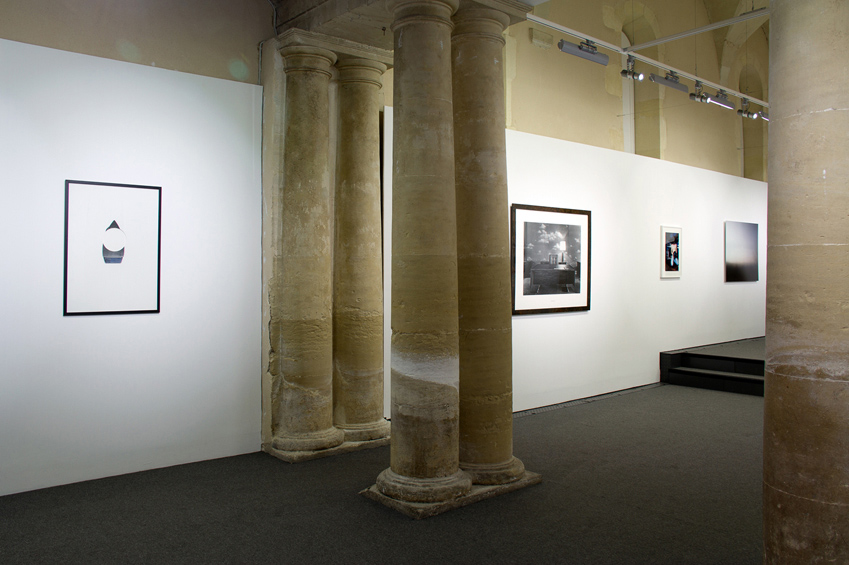 CURATORIAL WORK — Exhibition based on Centre national des arts plastiques (CNAP) collections.
IL FAIT BEAU, JE SORS
[2015]
— It's sunny, I'm going out: it's like an automatic reflex, a response to the call of the outdoors. Except that here, something is off-kilter. There's an incongruity, and we cannot accept the image at face value. An overturned lorry faces upwards, famous names make unfulfilled promises, and a print is pierced through the middle: in all cases, a certain immediate satisfaction is frustrated. Reality is distorted, twisted. The image alone is insufficient; you need to look behind or beyond it. Here, it coaxes us into taking things at face value, toying with our enthusiastic attachment to the world, our almost maniacal zeal. There, it forces us to keep our distance and observe with a cool, clinical eye. Irreverent, deliberately uncouth, spiteful, gleefully obstructive, from one image to another, our conventional view is put in check. Photography no longer exists for its own sake; it is no longer a transparent, objective process for capturing a subject and giving an instant window into a world. It has become a material, only making sense within a broader paradigm, coupled with other clues. It is the work itself, in the world of art, a world of paradox and ambiguity where you can pick up on the spaces in between, the background sounds, the white noise? the margins. For this new edition of the partnership between the Centre national des arts plastique (CNAP) and the École nationale supérieure de la photographie (ENSP), we chose to show photos by artists whose work is rarely limited to just photography in order to branch out into multiform works whose intentions are plural. By emphasizing the deliberately instrumental and sometimes casual relationship with the image, this collection forces us to take a side-step. By assembling these pictures in one space, the aim was both to hear the intensity of each and to produce echoes, force fields to establish new differences of potential.
EXHIBITION: « Il fait beau, je sors », Galerie Arena, Rencontres d'Arles, July-September 2015

CURATORS: Alfredo Coloma, Apolline Lamoril, Agathe Mouchès et Pauline Wallerich
COPRODUCTION: Centre national des arts plastiques (CNAP) and École nationale supérieure de la photographie (ENSP)
COLLABORATORS: Sylvain Prudhomme (author) and Droit de regard (graphic design)
ARTISTS: Lynne Cohen, John Hilliard, Douglas Huebler, Peter Hutchinson, Édouard Levé, Walter Pfeiffer, Paola Pivi, Pierre Reimer, Haim Steinbach, Taroop & Glabel, Shoji Ueda, Erwin Wurm
TITLE OF EXHIBITION: Is taken from the book « Il fait beau, je sors » by Pierre Reimer, published in 1998 by Firmin-Didot
CREDIT: « Il fait beau, je sors », Galerie Arena, Rencontres d'Arles, 2015, © Pauline Wallerich
PRESS REVIEW: Le Monde.fr, Lunettes Rouges [Fr] / Point Contemporain, Alfredo Coloma's interview [Fr]
PUBLICATION : « Il fait beau, je sors », publication of the exhibition